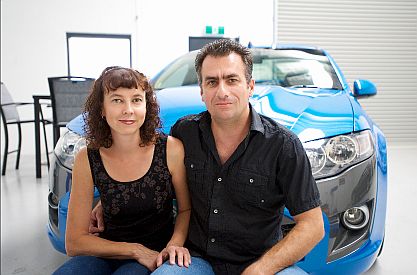 Hi, I'm Tony and together with my wife Sharon we own and operate Diamond Paint Protection.
Established in 1998 as Diamond Car Detailing we've been trusted to look after some of Perth's most exclusive vehicles for over 20 years.
During the first few years we saw many of our clients purchase protection packages from car dealerships which were too expensive and of poor quality. With this in mind we initially started offering protective treatments to our regular clients. The great feed back over the following year led us to begin specialising in protective treatments.
In a rapidly evolving industry we constantly research new products and network with some of the best detailers in the business. We are dedicated to using the latest high quality products, tools and techniques to give outstanding results and value for money.
In 2010 we opened our Bibra Lake workshop as one of the first workshop based detailers in Perth specialising in protective treatments.
While conducting extensive research into nanotechnology paint protection coatings in 2012 we became the Ceramic Pro approved applicator for Perth. Ceramic Pro has grown to become one of the most popular paint protection products world wide.
In 2015 we started working with TKO Tinting to provide our clients with quality window tinting using 3M Automotive Window Film.
We also work closely with Detail Central to stock a comprehensive range of professional grade car care products. Our range of products can be purchased from our Online Shop or from our Bibra Lake workshop.
Today we offer the latest technology in vehicle protective treatments. High quality treatments for exteriors, interiors and window tinting as well as a range of car care products.
Tony 0417 958 358
Email : tony@diamondpaintprotection.com.au
Diamond Paint Protection
Unit 2, 6 Tidal Way,
Bibra Lake, Western Australia, 6163