WELCOME TO DIAMOND PAINT PROTECTION PERTH

Polishing and Protecting Perth Cars Since 1998.
With over 20 years' experience caring for car paintwork. We proudly use the latest products and techniques to be Perth's leading car paint protection and protective treatment specialists.

Ceramic Pro Paint Protection Perth Approved Applicator.
Ceramic Pro is a protective treatment for automotive paintwork. A new generation of product which outperforms and outlasts the more traditional types of treatments. Diamond Paint Protection is currently the exclusive Ceramic Pro approved applicator for Perth Western Australia.

After Hours' Service.
Flexible after hours drop off and pick up times if you have a busy schedule. We also offer a client drop off and pick up to Cockburn Central Train Station convenient for city workers.

Window Tinting.
Professionally installed customised window tinting using high quality 3M automotive window film which comes with a lifetime warranty.

Workshop Location.
Our purpose built Bibra Lake workshop enables us to complete the entire paint protection process indoors. This provides us with a dust free climate-controlled environment and excellent lighting which are both essential when working on car paintwork.

Environmentally Friendly.
Our workshop is also one of the few car detailing facilities in Perth with a Water Corporation and Council Approved indoor wash bay. Our approved waste water disposal system ensures run off does not impact storm water drains and the environment.

Quality Over Quantity.
We don't have multiple staff working on multiple cars. We personally work on all cars and devote our full attention to them one car at a time.

Car Care.
Buy from a comprehensive range of car care products by Detail Central and Angelwax to help you care for your car. You can purchase from our Online Shop or directly from our Bibra Lake workshop.
We can also provide automotive presentation solutions if you prefer to have your car professionally maintained.
Thanks for visiting our website. At Diamond Paint Protection we provide professional automotive presentation and protective treatments.
Quality Workmanship, Value for Money and Excellent Customer Service.
Many options are available when it comes to choosing protective treatments and window tinting for your new car.
Providing a professional alternative to expensive car dealership protection packages, we use high quality products such as Ceramic Pro paint protection, Angelwax car care products and 3M window tinting.
If you're looking for someone you can trust to work on your new car and are tired of bad customer service or inexperienced employees handling your car, Diamond Paint Protection has everything you are looking for.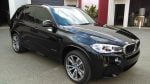 Thanks Tony for your excellent work and professionalism. Your passion towards this work is undeniable. I am so glad that I did not get the dealership to do my paint protection, leather, glass, vinyl protection and tint etc. Very happy with your work. Thanks, Suresh.
-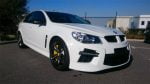 Hi Sharon and Tony, I needed to send you this testimonial and reinforce how delighted I was with the incredible finish you accomplished on my GTS Four words come to mind when I think about the service I just received from Sharon and Tony…. Masters, Professionalism, Integrity & Friendly. You have turned a brand new […]
-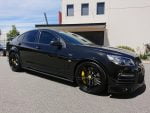 Dear Tony and Sharon I would like to take this opportunity to thank you both for the fantastic work and effort that you put into making my GTS look like it should. I have never seen such professionalism from a business as what you have showed me. You are both a true credit to what […]
-
THE PAINTWORK IS OFTEN AN UNDERESTIMATED PART OF YOUR CAR.
Great paintwork not only looks good but often provides a good first impression to a potential buyer come resale time. It may even result in a higher trade in value.
Paint protection treatments and interior treatments are also the ideal solution for business and fleet vehicles – improving their presentation while providing easier maintenance.
What is Paint Protection
Paint protection is the application of a wax, sealant or protective treatment to car paintwork. A professional application process consists of paint cleaning, decontamination, polishing and finally applying the protective layer. Today's nanotechnology protective treatments offer exceptional durability and excellent protection from environmental fallout.
Which Type of Product is Best, Waxes, Sealants or Nanotechnology Treatments?
Many car enthusiasts and owners of daily driven vehicles prefer the natural shine and glow that a good quality Carnauba wax offers. While waxes do an excellent job of protecting the surface they do need to be re applied every few months and suit clients who would like a six to eight monthly service.
Paintwork sealants provide improved protection and longevity compared to waxes but their low chemical resistance means car cleaning chemicals affect their durability over time. These are most suitable for clients who prefer an annual paintwork detail and application.
Nanotechnology paint protection treatments, also known as coatings, bond to your car's paintwork and offer a longer lasting high gloss finish. This is the most durable category of protective treatments as most of the well-known brands offer durability of a few years. This is best suited to clients who prefer a treatment that offers maximum durability and no reapplication for a few years. Good car care and regular washing provides the best results.
We are always more than happy to work with you to determine which approach is best for you.
You Could Save Hundreds of Dollars Compared to Dealer Paint Protection Prices.
As a client of Diamond Paint Protection, you cut out the middle man and deal directly with the applicator – saving you money.
You also get to speak directly with a professional car detailer and paint protection applicator rather than a sales person at a dealership.
Ceramic Pro – Perth Approved Applicator
We are proud to be the exclusive approved applicator for Ceramic Pro Paint Protection in Perth.
Once in a while a product comes along which is a game changer. Ceramic Pro offers benefits and durability which the older sealant type products simply cannot match. Experienced car detailers, paint protection applicators and industry professionals across 70 countries use protective treatments from Ceramic Pro.
Ceramic Pro 9H, Nanotechnology Paint Protection.
Ceramic Pro is a nanotechnology car paintwork treatment offering a high degree of chemical, thermal, UV and oxidation resistance. Providing excellent protection from bird droppings, tree sap, road grime, tar and bug impacts.
The super hydrophobic effect of Ceramic Pro helps keep the paintwork cleaner while making washing easier. Once applied and cured Ceramic Pro forms a highly durable bond to the factory paintwork. This makes it one of the most durable paintwork treatments on the market.
Ceramic Pro is tested and verified by SGS Laboratories and has European Chemicals Agency REACH Compliance.
Nanoshine Australia backs Ceramic Pro with a nationwide Warranty* against damage from environmental contaminants such as bird droppings, tree sap, tar and bug impacts.
*Warranty subject to Nanoshine Australia warranty terms and conditions.
Some Things You Should Consider When Choosing to Apply Protective Treatments to Your Car.
* Dealership salespeople often exaggerate the durability and abilities of the treatments they are selling. No protective treatment can protect against everything or last forever with no maintenance.
* Excessive profits and sales incentives usually inflate the price of dealership protection packages. The salesperson is payed a bonus, the dealership makes a profit and often these can be more than the initial price of the job itself.
* Some independent car detailers may offer very cheap prices but could be doing very little preparation and using cheap or outdated products.
* Professional car detailers spend many hours researching the best products and techniques. Networking with other leading paint protection applicators around Australia and the World.
* Preparation is the key to a great job and allows the paint protection treatment to bond correctly to the paintwork. Please ask us what we do to prepare the paintwork prior to applying the final product.
* Professional car detailers will offer a fully comprehensive service from the initial wash to decontamination, polishing and applying the final product. A professional detailer will not ask that you wash the car for them first.
Interior Treatments for Fabric, Leather and Plastic Trim.
We can also apply a range of car care products and protective treatments to the interior surfaces of your car with products suited to fabrics, genuine leather, faux leather and plastic trim.
Car Window Tinting.
Diamond Paint Protection can also provide high quality 3M automotive window tinting saving you time running around.
We work with a 3M accredited installer who custom fits the window film to your car in our workshop. Our installer is highly experienced in tinting all vehicles including prestige and European. Both the 3M Color Stable and the top of the range Crystalline films are available.
3M automotive window film comes with a manufacturer's lifetime warranty.
Visit our New Car Window Tinting page to find out more or call us for a quote.
If you're looking for car paint protection and protective treatments for your new car in Perth WA call us on 0417958358!