Protective Treatments for Automotive Surfaces
The Ceramic Pro range of products is the latest technology in car paint protection.
Ceramic Pro Paint Protection Treatment
Ceramic Pro paint protection is a protective treatment for car paintwork a excellent alternative to dealership aftercare products . Originally designed for use in the industrial coatings industry this proven nanotechnology coating has been reformulated to be used on car paint finishes.
Ceramic Pro represents a huge leap forward compared to the older sealant style of paint protection. When applied, it bonds to the paintwork, making it extremely long lasting. Ceramic Pro's excellent heat, chemical and UV resistance also make it one of the most durable paint protection products on the market.
Due to it's super hydrophobic effect Ceramic Pro will also make cleaning your car quicker and easier while helping it stay cleaner for longer.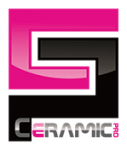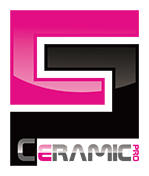 Ceramic Pro paint protection has been tested by SGS, a leading inspection, testing and certification company.
Distributed by Nanoshine Australia Ceramic Pro is available through approved applicators.
The exclusive approved applicator for Ceramic Pro in Perth is Diamond Paint Protection.
Nanoshine Australia provides a

Warranty*

with Ceramic Pro paint protection treatment against damage from environmental fallout.
Trusted by industry specialists and leading detailers worldwide Ceramic Pro is a leader in over 50 countries.
Provides excellent protection from damage due to contaminants such as bird droppings, tar, tree sap and road grime.
*Ceramic Pro Warranty subject to Nanoshine Australia terms and conditions

Ceramic Pro also provides protective treatments for,
Fabric
Fabric treatment helps protect upholstery and carpets from liquid spills which may consequently discolour the surface.
Leather
Ceramic Pro Leather is a protective treatment suitable for real leather surfaces.
Wheels and Brake Calipers
Due to it's excellent heat and chemical resistance Ceramic Pro paint protection treatment is also ideal for use on wheels and brake callipers. It's super hydrophobic effect also enables easier cleaning of brake dust.
Exterior Glass
Ceramic Pro Rain's hydrophobic effect disperses water while driving which helps improve visibility. It also helps make cleaning easier and keeps the surface cleaner for longer. Ceramic Pro Rain is also ideal for the exterior of home and office windows.
To enquire about Ceramic Pro Automotive Protection in Perth
call Diamond Paint Protection on 0417958358 or visit our

Contact Page
See our

Home

page to find out more