Professional Grade Car Care Products
At Diamond Paint Protection we stock a variety of professional grade car care products from Angelwax and car detailing products from Detail Central.
Our car care products will not only make cleaning your car easier and more enjoyable but will also provide outstanding results. We have everything from washing shampoos to waxes, leather care products and tyre dressings. Accessories such as applicators, foam guns, Grit Guards and microfiber cloths.
Superb quality products combined with experienced friendly advice makes Diamond Paint Protection your one stop shop for car detailing products in Perth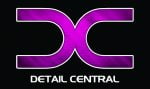 Car Detailing Products
Detail smarter, not harder
Through our affiliation with Detail Central we provide high quality car detailing products, car care products and detailing equipment to professional detailers and direct to the public. Whether you're looking for automotive, marine or motorcycle detailing products we can help.
Angelwax Car Care Products
Based near Glasgow in Scotland. Angelwax manufactures a variety of high boutique waxes as well as a comprehensive range of car care and car detailing products. Designed to be used by the home detailer as well as industry professionals the Angelwax range is the perfect choice to help keep your car looking it's best. Angelwax produces their products in small batches by hand from the best materials ensuring each product is of the highest quality.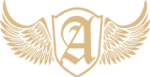 Download Angelwax Brochure
Value for Money
Our high quality car detailing products offer excellent value for money. While creating outstanding results they are easy to use and help you maintain your car in top condition.
With the cosmetic finishes on todays modern vehicles, using the right products will also give you piece of mind. PH neutral shampoos and non corrosive wheel cleaners will ensure you don't damage your car's delicate finishes while cleaning.
Having the correct products for interior cleaning is just as important. PH neutral leather cleaners and leather conditioners which moisturise the leather ensure your leather trim maintains it's natural appearance.
The Angelwax range also includes a selection of protective treatments for the paintwork and the interior surfaces of your car.
We also have a good selection of microfiber cloths, wash mitts, and applicators to make cleaning and looking after your car a breeze.
View photos of some Angelwax products in action and see the latest products available on our Angelwax Perth Facebook Page
Online Shop
You can purchase from our comprehensive range of car care products via our Online Shop or directly at our Bibra Lake workshop. (please call to ensure we are open)

Professional Car Care and Detailing
If you prefer to have your car professionally maintained we also provide professional detailing using Angelwax car care products.
Call us for more information or visit our home page to find out more.